Recently, I received a very handy Five Star Expandable Binder and Backpack. I'm so happy to share these two products with you as they make a great addition to your back to school shopping lists.
Disclosure: I was provided four Five Star®products, two for review and two for a giveaway to my readers, by Five Star®. All opinions are my own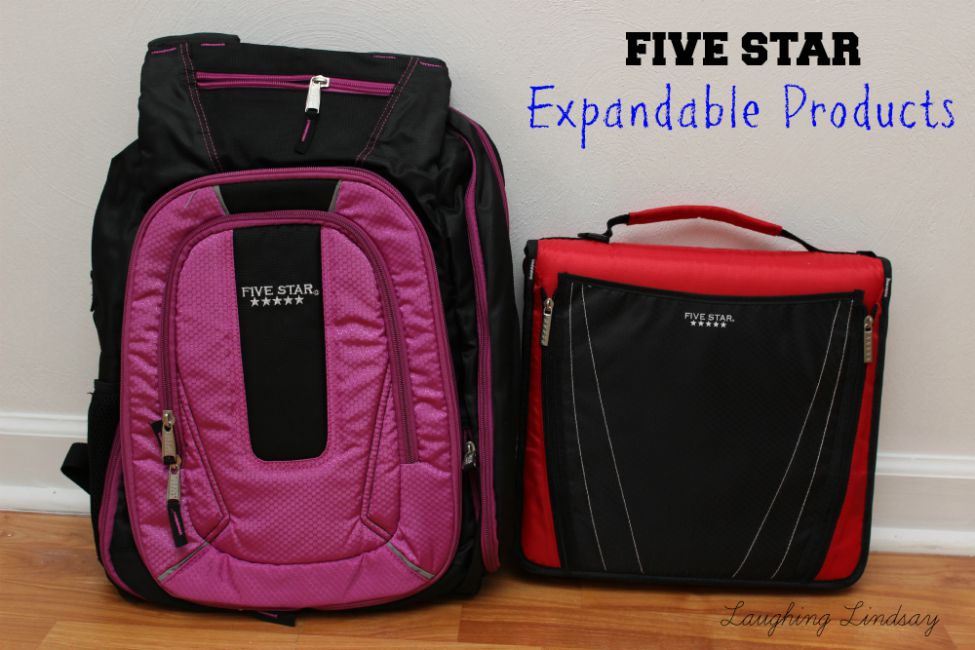 Five Star Expandable Binder
It's hard to believe, but now is the time to start making those back to school supply purchases. If you've got an older kid heading off to school or you need some durable supplies, I've got the 411 on the products you need. I'm very excited to introduce two new items from Mead Five Star, both of which are expandable items that can hold lots of objects!
First up, there's the Five Star Expandable backpack. This is truly an adult-sized backpack with all of its expandable storage space. Coming in three colors and expanding up to 7 inches, this backpack is for those of us who have lots to carry. Plus, it has a separate compartment for laptops (up to 16 inches). I also love that it has unique ergonomic straps that distribute weight evenly. I keep thinking about how handy this would have been in college. It would have made lugging all of my books across campus so much easier and safer.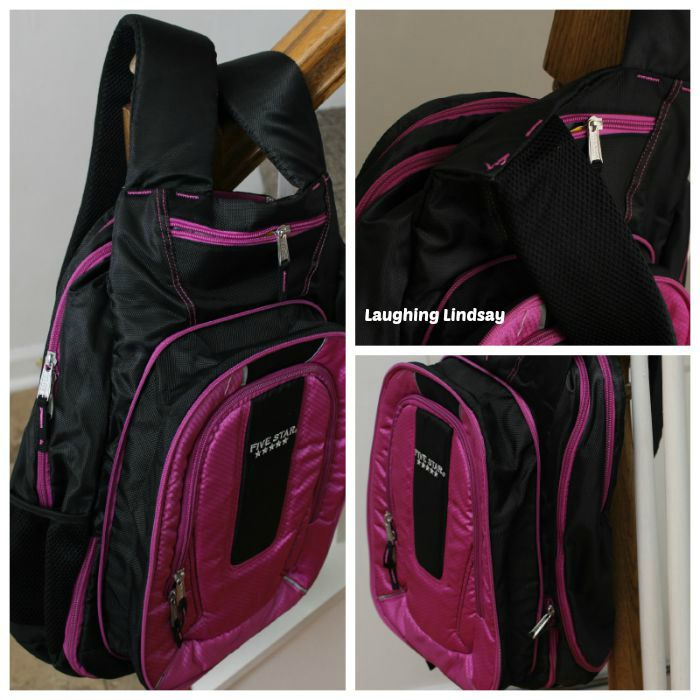 The other item I keep mentioning is the new Five Star Expandable Binder! This binder has so many wonderful features. For starters, it has an expandable pocket on the front of it that can allow you to carry your planner (among other things). It even has a great organizer file system inside and it can be carried three (3) different ways! Plus, let's not forget the super useful zipper that keeps everything from falling out. Just look at this video from Five Star that showcases all of its many wonderful features!
The new Five Star Expandable Binder would be perfect for many uses. High school students will like it because it looks cool while giving them a neat way to carry their essentials (including their electronics). College students will fall in love with it for many of those same reasons plus it's super easy to carry around campus. I love it because it makes the perfect coupon binder! I just upgraded mine to this and it's working out beautifully. From being easy to grab and carry and storing the coupons safely, I couldn't ask for a better binder.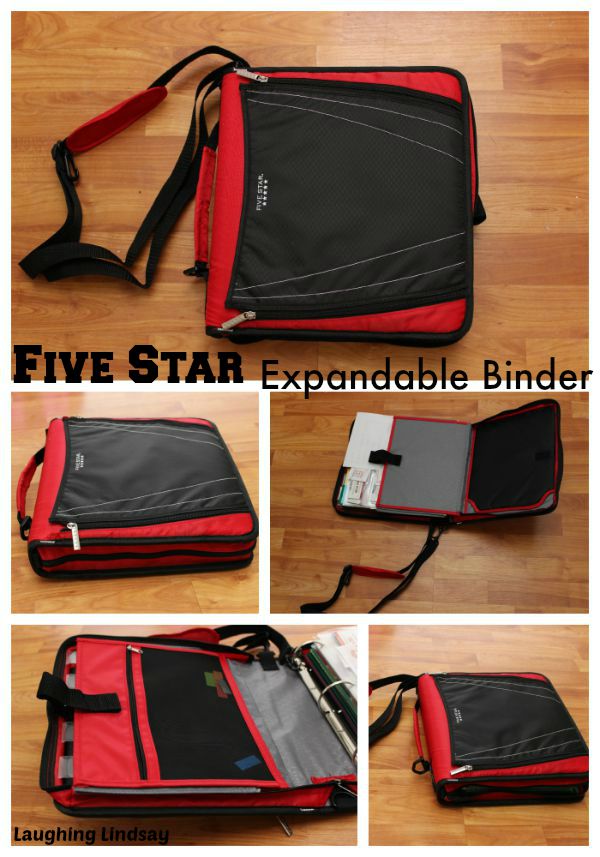 If you enjoy talking about organizational products, learning back to school tips, or just want to win some fabulous Five Star products, then clear your calendar now. On August 4, 2015 from 3-4 pm, the @MeadFiveStar handle will be hosting a Twitter Chat! Several prize packs containing Five Star®school supplies will be given away during this hour. Anyone who uses the hashtag #FiveStarBTS will be entered to win.