If you are looking for some ways to make your post holiday clean up easier, then allow me to introduce you to the new Shark Rocket Powerhead Vacuum!
Disclosure: I received a complimentary vacuum.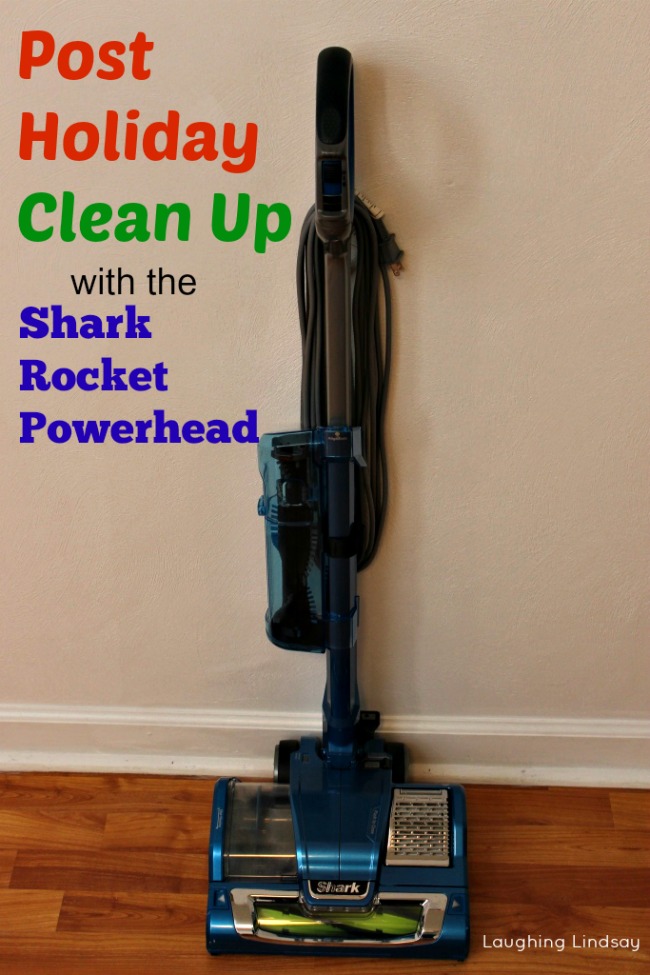 Post Holiday Clean Up
It's hard to believe that another whirlwind holiday season has come and gone. Sadly, now all that remains are the leftovers and a mess! Post holiday clean up can be a drag. I mean it's no fun to have to go around the house and pick up stuff. Then, you've actually got to clean under the mess (as in the floors).
This summer we moved from an all-carpeted apartment to a two-story townhouse with carpeting upstairs and hard flooring downstairs. I was a little concerned about cleaning the two different types of flooring considering all we had was a regular vacuum. Then, when I went to BlogHer, I was introduced to the handy lightweight Shark Rocket Powerhead! I instantly fell in love and took to Twitter to shout it from the rooftops!
This @sharkcleaning Rocket Powerhead is PERFECT for our new townhouse. #SharkSweepstakes #blogher15 pic.twitter.com/ZL4F9NmoAu

— Lindsay (@89linz) July 18, 2015
Thankfully, Shark Clean sent me this little vacuum just in time for some post holiday clean up! At just 9 pounds, it's easy to carry all over the house for cleaning up messes. Plus, my favorite feature is the two brush system! The Rocket Powerhead actually comes with 2 rollbrushes! There's one for hard floors and one for carpets! That means that I can clean up a mess downstairs with the hard floor brush, then switch brushes (easily I might add) and then cart it upstairs to vacuum the carpets!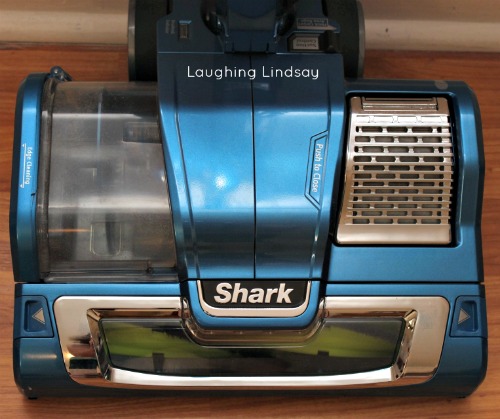 My fiance and I are both in love with this new vacuum. We used to play rock-paper-scissors over who had to vacuum. Now, both of us enjoy using the Shark Rocket Powerhead! In fact, it's almost a race to see who gets to use it this time. That's because the Shark Clean vacuum features a far superior cleaning suction than anything we've ever had. It's actually kind of fun to watch the little vacuum go!
The Shark Rocket Powerhead was made for us. It's uber easy to use, you simply flip open the top to clean it out. Plus, it's so lightweight that even I can carry it! Plus, I adore the blue color of the vacuum. This handy vacuum definitely makes the post holiday clean up a little more fun!