It may be March and blustery here, but I'm already planning my summer trips and the new travel razor kit from Gillette is on my must pack list.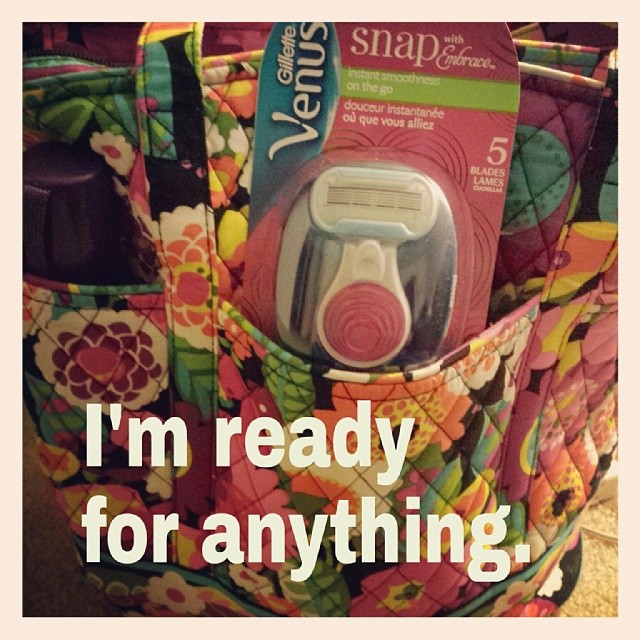 Travel Razor Kit
I've already got 2 blog conferences on my calendar for this summer. Both of those conferences are in California. So, I'm going to be doing some more flying (woot!). However, that also means that space will be a premium on my flight back (with the swag and souvenirs I pick up). I'm all for a product that will save me some room while giving me the full benefits of using a regular sized one that I'm used to. That's why I was interested in the travel razor kit that is the Gillette Venus Snap mini razor.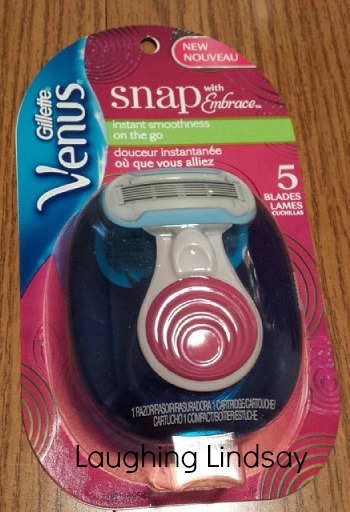 The Venus Snap is a mini five blade razor that comes in a portable compact that makes toting it around even easier! I love the portable compact that it comes in because it's so cute! It's blue and it keeps you safe because it covers the entire razor. I know that I won't accidentally cut myself on this razor thanks to the container that it comes in.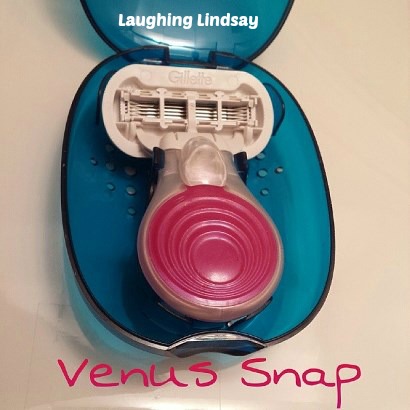 I would be remiss not to mention the fabulous mini handle that makes the travel razor kit my new favorite accessory. It is super easy to hold onto and makes shaving a breeze. Plus, the small handle is what keeps the razor so small and portable.
Lastly, I love that this travel razor kit is from Gillette Venus and it comes with the Venus Embrace 5 blade razor! Venus is my preferred brand of razor because it gives me that close shave that only they can provide without making me cut myself. I have actually wondered before why Venus didn't have a more portable razor. However, they finally do and I'm happy about it.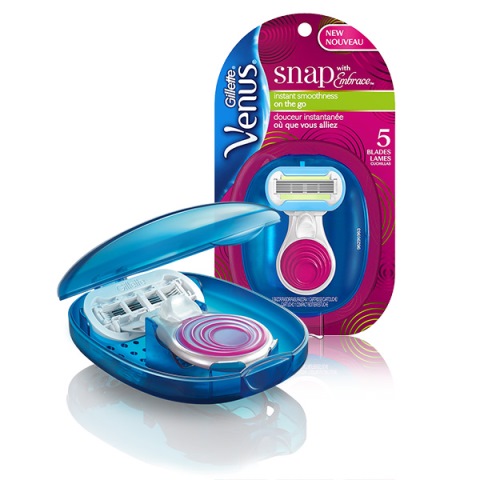 If you want to pick up a travel razor kit, the Venus Snap, it's available at Target, just in time for spring break.
I was selected for this opportunity as a member of Clever Girls Collective and the content and opinions expressed here are all my own.